Ovesco comprises two organisations working in cooperation:
• Ovesco Community Benefit Society which manages share offers and investments in our current projects,
• Ovesco Development CIC which explores new opportunities such as solar farms, power storage, further work with schools.
We have eight directors on two linked boards – one for Ovesco Community Benefit Society and one for Ovesco Development CIC. The boards meet every quarter on the same day with an overlap period in the middle.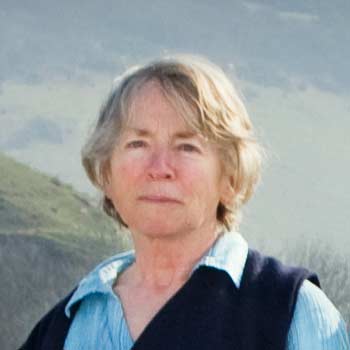 Elizabeth Mandeville
'As a Co-operative OVESCO made up of its voluntary directors, employees and investors, by working with all of them we can make a difference'.
Liz was Formerly Research Manager in an IT consultancy, specialist areas including home automation and energy load management systems. An active member of a local charity, a number of community groups and the Transition Town Lewes Energy Group, Liz is working with the community to raise awareness and promote practical steps towards a low-carbon future.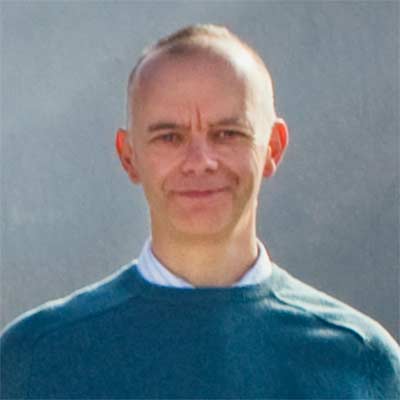 Chris Rowland
'Working for OVESCO has been my passion for the last ten years and I believe community energy gets people involved in their own energy use'.
Employed by OVESCO since 2007, Chris managed the Lewes District Council micro generation grant scheme for three years, which allowed OVESCO to fund an office in Lewes. Since then he has managed two Local Energy Assessment Funds, mentored 12 community energy groups to set up as new benefit societies and helped set up Community Energy South in 2014.
Chris Rowland is also a director of Meadow Blue Community Energy CBS, Merston Renewable Energy CIC, and supporter Community Energy England as well as the Transition Town movement.
Nick Rouse
'I have worked all my life as a engineer and we have the skills to build a future powered by renewable energy alone'.
With a BSc in Electrical & Electronic Engineering, Nick has worked for over 30 years in the electronics and electrical engineering industry. As Chief Engineer and Head of Design/Development for Telcon Ltd he worked on the design and development of the company's products, principally electrical current and energy sensors, many of which are used in the renewable energy industry around the world.
Nick has wide ranging technical skills in energy conservation and power generation and his own home is fitted with PV, solar thermal and a ground source heating plant. Nick has an MSC form the Centre for Technology in Wales.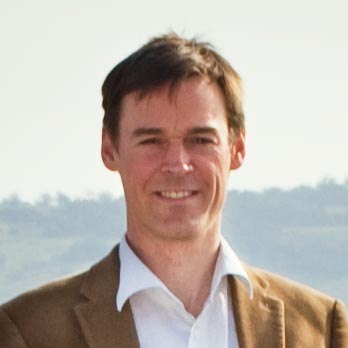 Howard Johns
'I am convinced we have all the energy technology and money we need to implement the climate solutions we need and we can make that happen now'.
Howard is the author of energy revolution an energy engineer, entrepreneur, business leader and activist. Following completing a degree in energy technology and environment in the early 1990s, Howard became a campaigner, about energy and climate change.
Moving from saying no to the problems, Howard set about building solutions, eventually founding Southern Solar a national solar energy company, and OVESCO one of the first locally owned renewable energy cooperative in the UK. At the same time he chaired the trade body representing the UK solar industry campaigning around energy policy in the process. Howard is a currently Managing Director of Encome Energy Performance UK Ltd and Chair of the Board of Trustees at 10:10.
Jan Hunter
'I am strongly committed to OVESCO's work with renewable energy and its community investors'.
With a background in policy-related social and educational research and evaluation of public services, I worked for 12 years as a senior manager at the Audit Commission, inspecting and evaluating the management and delivery of public services and the use of public money. I have also worked with schools and local authorities as a consultant, been the chair of governors of a Brighton primary school, and am involved in a number of local community organisations.
Ollie Pendred
'We are stronger together; I know in my heart that when we achieve momentum of building local renewable energy we can start to supply it to our homes and help to achieve resilient local economies.'
Ollie lives in Barcombe where before joining Ovesco he prepared a Rural Community Energy Plan and a District Heating analysis for his village. He has a background of campaign management and energy from leading the on the ground team that communicated the Central London Congestion Charge, working on the Olympic Park project, supporting National Grid's UK wide Community Relations programme to developing fuel poverty campaigns in the South East.
In 2014 Ollie helped establish Community Energy South supporting Community Energy Groups across the region and working in Whitehall to support Community Energy on behalf of the Department of Business Energy and Industrial Strategy.
In 2017 Ollie was awarded LOCASE EU funding to further support Community Energy across the region building more momentum to inspire other community energy groups to learn from OVESCO.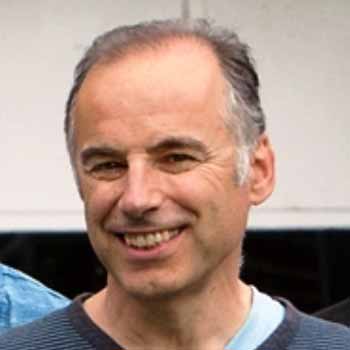 Paul Bellack
'I built an eco home in 2005 in Lewes where I live with my wife and 2 daughters. I have been actively engaged in community projects and am passionate about renewable energy and the environment'.
Paul worked for many years as an investment fund manager before setting up his own property company which he still runs. In 1998, Paul joined 2 other entrepreneurs who had just set up the Ethical Property Co, which is now is one of the largest social businesses in the UK, owning and/or managing a total of 23 Centres across England, Scotland and Wales, and providing office, meeting, event and retail space to over 1000 organisations each year. He continues to be a non-executive director. Paul is also a non-executive director for both Ethical Property Europe and The Social Justice and Human Rights Centre Company Limited.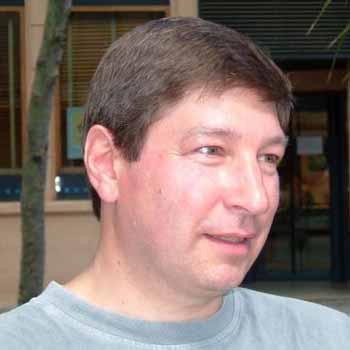 Patrick Crawford
'I have been working to combat Climate Change since 2006 and I believe communalities can make a real difference'.
I have been in Partnerships and as Business Development Manager with CDP (formerly the Carbon Disclosure Project) working with businesses, investors and universities; and supporting the community of Lewes as Director of the Lewes Pound CIC since 2009. With the help of the other OVESCO directors and my willingness to learn I am delighted to be part of the guidance and inspiration that is OVESCO – delivering carbon saving projects, advising others and developing new partnerships and initiatives for the benefit of Lewes District and beyond.